The Middle East and India are important growth markets in which Lucy Group is actively supporting the transition from fossil fuels to renewable energy. To showcase our capability in switchgear, fuses and related energy management, several Lucy Group businesses took part in two key regional events in Q1 2023: Middle East Energy in Dubai, UAE (March 7-9) and ELECRAMA in Noida in the National Capital Region, India (February 18-22).
Middle East Energy 2023, UAE
In the Middle East, governments are forging ahead with ambitious programmes to ramp up power supply and integrate renewable energy into their generation portfolios, while smart grids are set to play a greater role in energy management.
At the Middle East Energy (MEE 2023) event at the Dubai World Trade Centre, Lucy Electric was joined by sister companies Lawson Fuses and Flashnet, together driving technology forward to advance the energy transition.
Lucy Electric was the proud sponsor of the Transmission and Distribution Sector, a fitting role for an innovator in the field that is helping to shape the Middle East's future electric grid and smart city infrastructure. To represent the company's commitment to driving technology forward, visitors to the stand were able to test their racing skills on a driving simulator.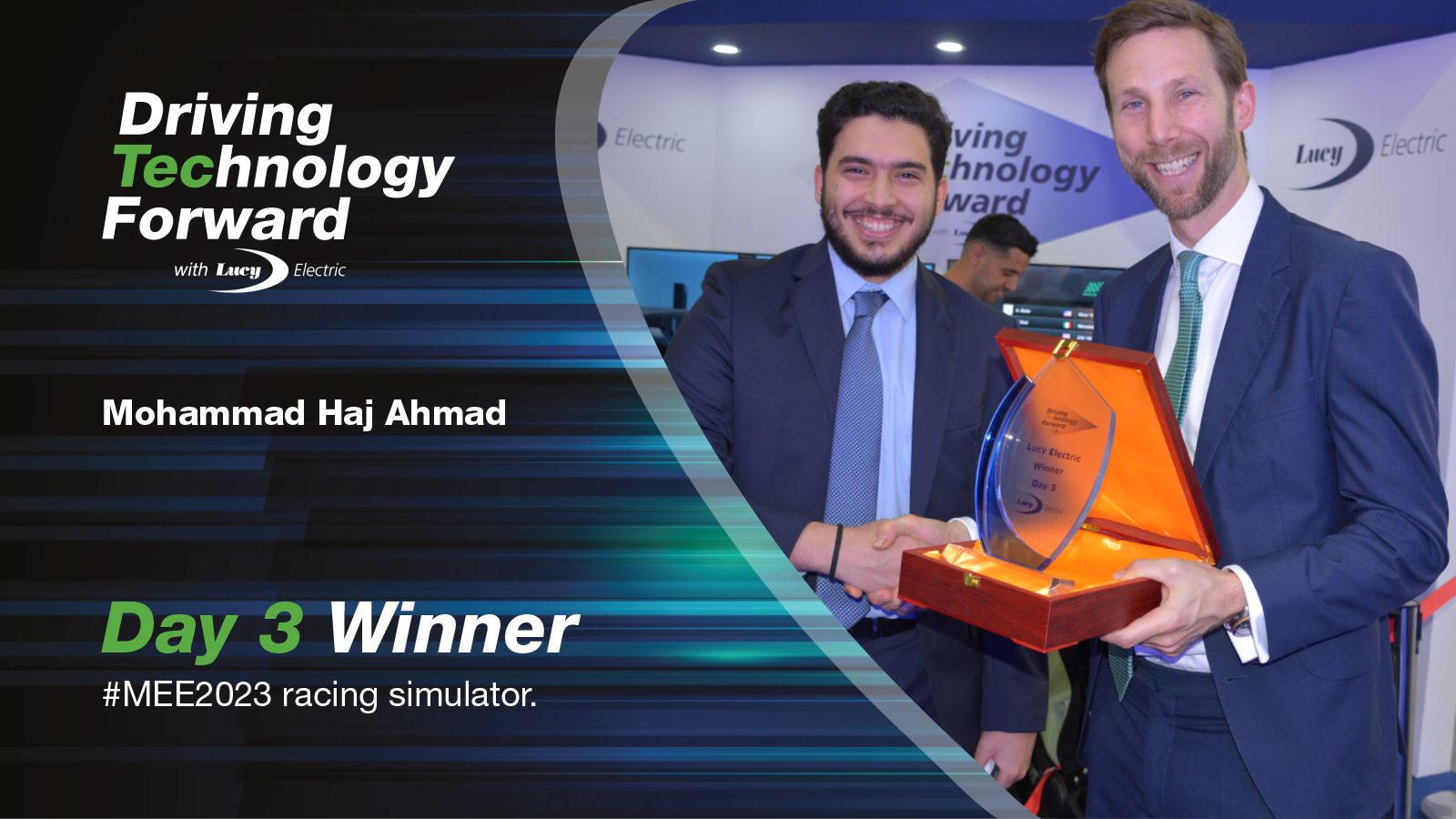 To help steer visiting organisations to the top step of the grid podium, Lucy Electric's experts were on hand to discuss the latest trends and innovations in electricity distribution and automation. Products and services on show included distribution automation, remote terminal units, protection relays, and switchgear; specifically the Aegis and Sabre ranges, suitable for a wide range of applications from power generation and transmission to industrial automation and commercial buildings.
According to the Energy & Utilities Market Outlook Report 2020, smart grid investment in the Middle East and North Africa is on track to reach US$17.6 billion by 2027. One of the highlights of the Lucy Electric stand was the demonstration of the GridKey system. This intelligent low voltage remote monitoring and control system provides real-time data on the performance of electrical networks. GridKey can help empower utilities to identify and fix problems quickly, reducing the duration and frequency of power outages. It can also help utilities to optimise networks, by identifying areas where investments can be made to increase reliability and reduce costs.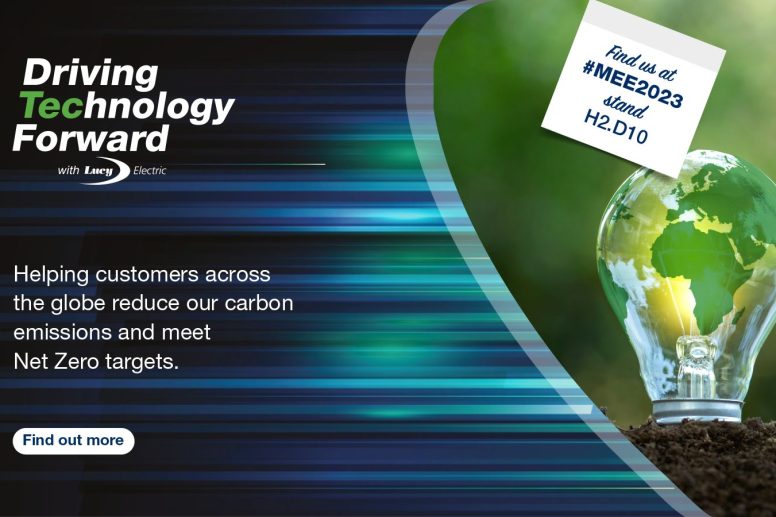 Flashnet and Lawson Fuses at MEE 2023
The Flashnet team was also at MEE to demonstrate how IoT can revolutionise low-voltage energy supply and advance smart city infrastructure. Increased interconnection capability, smart local energy and integration of renewables (such as distributed generation, demand response and active participation of end-users) are set to change the dynamics of energy supply.
Lawson Fuses had a range of products on show. Of particular note was the Lawson Type LFPV-32 Solar DC Fuse, a range of 10×38 mm fuse-links specifically designed for protecting photovoltaic string arrays. The growing adoption of solar power – especially in the UAE, Jordan, Egypt and Morocco – is instrumental in keeping AC running when temperatures soar, which currently threatens many vulnerable communities. Solar power is a cost-effective solution, is quick to install and can be deployed at scale for large communities.

ELECRAMA 2023, India
India has made a commitment to meet 50% of its electricity requirements from renewable energy sources by 2030.  Targets for 2030 include installing 500 gigawatts of renewable energy capacity, reducing the emissions intensity of its economy by 45%, and removing a billion tonnes of CO2.
ELECRAMA is the flagship event for India's electric power industry. It brings together the complete spectrum of solutions that powers the planet, from source to socket. Lucy Electric and Lawson Fuses were there to show how their innovative engineering solutions support a decarbonised energy system that maximises the potential of renewables.
The Lucy Electric stand, inaugurated by Mr. Philip Dingle and Mr. Ajithkumar, displayed a range of secondary switchgear and Remote Terminal Unit (RTU) products for various applications. A highlight was the latest generation Gemini 4 RTU with smart integration, suited to numerous applications in distributed automation, smart grid feeder automation and renewable energy. Other attractions included the micro pad-mounted substation – a smart, single point solution for EV charging – and a practical demonstration of automated, smart secondary switchgear.
Overall, ELECRAMA was a great success in terms of demonstrating the strength of Lucy Electric's secondary power distribution solutions and strengthening customer relationships. The Lucy Electric team was also delighted to distribute channel partner certificates, following a successful channel partner meet held at the Nashik site on 15th November last year.
For more business updates, please head to our news section.