SDG 13
Click the play button to find out more about SDG 13 and how Lucy Group are contributing to climate action.
What is SDG 13?
SDG 13 takes urgent action to combat climate change and its impacts. SDG 13 falls under our planet pillar.
How does Lucy Group contribute to SDG 13?
Lucy Group contributes to SDG 13 by taking decisive action in lowering our energy consumption and moving towards a low-carbon future by reducing our emissions to be carbon neutral by 2050.
The targets listed below outline how Lucy Group will contribute to climate action through strengthen resilience and adaptive capacity to climate related disasters, and build knowledge and capacity to meet climate change.
Find out more about Sustainable Development Goals on the United Nations website.
How does Lucy Group meet target 13.1?
Establishing and maintaining proactive environmental management procedures to improve energy efficiency and  reduce GHG emission.
Set and meet time-bound targets to reduce GHG emissions that limits temperature change in line with the Paris Agreement and provide transparency by disclosing emissions and energy consumption data.
Improve the energy efficiency of properties and install low carbon and renewable technologies within developments aimed at reducing emissions and energy consumption.
Providing products that are energy efficient and contribute to emissions reduction by the end user.
//= $url; ?> //= $srcset; ?>
How does Lucy Group meet target 13.3?
Providing training and awareness to employees on climate change, reduction strategies, goals and benefits.  Extending awareness to the supply chain and encouraging the implementation of reduction strategies.
Participating in community projects to raise awareness of climate issues and take positive action to reduce environmental impact.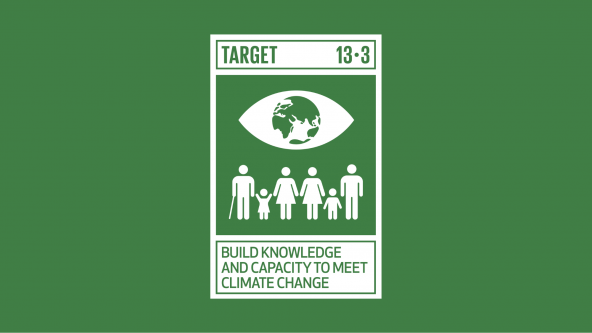 //= $url; ?> //= $srcset; ?>