Lucy Electric Manufacturing Technologies to Rebuild Local Village School
After the unavoidable delays of the last 18 months, Lucy Electric Manufacturing Technologies, also know as LEMT is about to embark on another fantastic project to rebuild another primary school in their local community
Gopipura, is a small village located near the LEMT manufacturing unit. The village has a population of 2,250 but like so many small villages in the region, work is hard to come by and many of the families live in poverty.
The local school was built in 1968 and has not been modernised since, so the classroom is now in desperate need of repair. Having had the fantastic experience of rebuilding the school in Kota Maida, LEMT will use its experience and expertise to replace the current structure with three brand new classrooms. The village authority has allotted land measuring 35 feet wide and 75 feet long for the construction of three new classrooms. The old building will then be demolished, and the local authority will build a playground on site.
This is a fantastic project which will bring real tangible benefits to the community and make a huge difference to the children of the village. This project will provide them with an excellent environment in which to learn and will go a long way to support their education.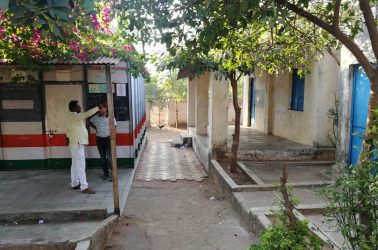 Find out more about our CSR Programme