Tomorrow's STEM talent honoured at the Oxfordshire High Sheriff Young Engineer Awards 2023
The annual High Sheriff Young Engineer Awards took place on June 26 at Abingdon & Witney College to recognise students who show great promise in the fields of engineering, resistant materials and design technology.
State schools across the county were invited to nominate students aged 12-18 across three age categories, Years 12 & 13, Years 10 & 11 and Years 8 & 9.  The awards were sponsored by Abingdon & WitneyCollege, The Engineering Trust and Lucy Group Ltd, a long-standing Oxford company that engineers smart electrics for the built environment.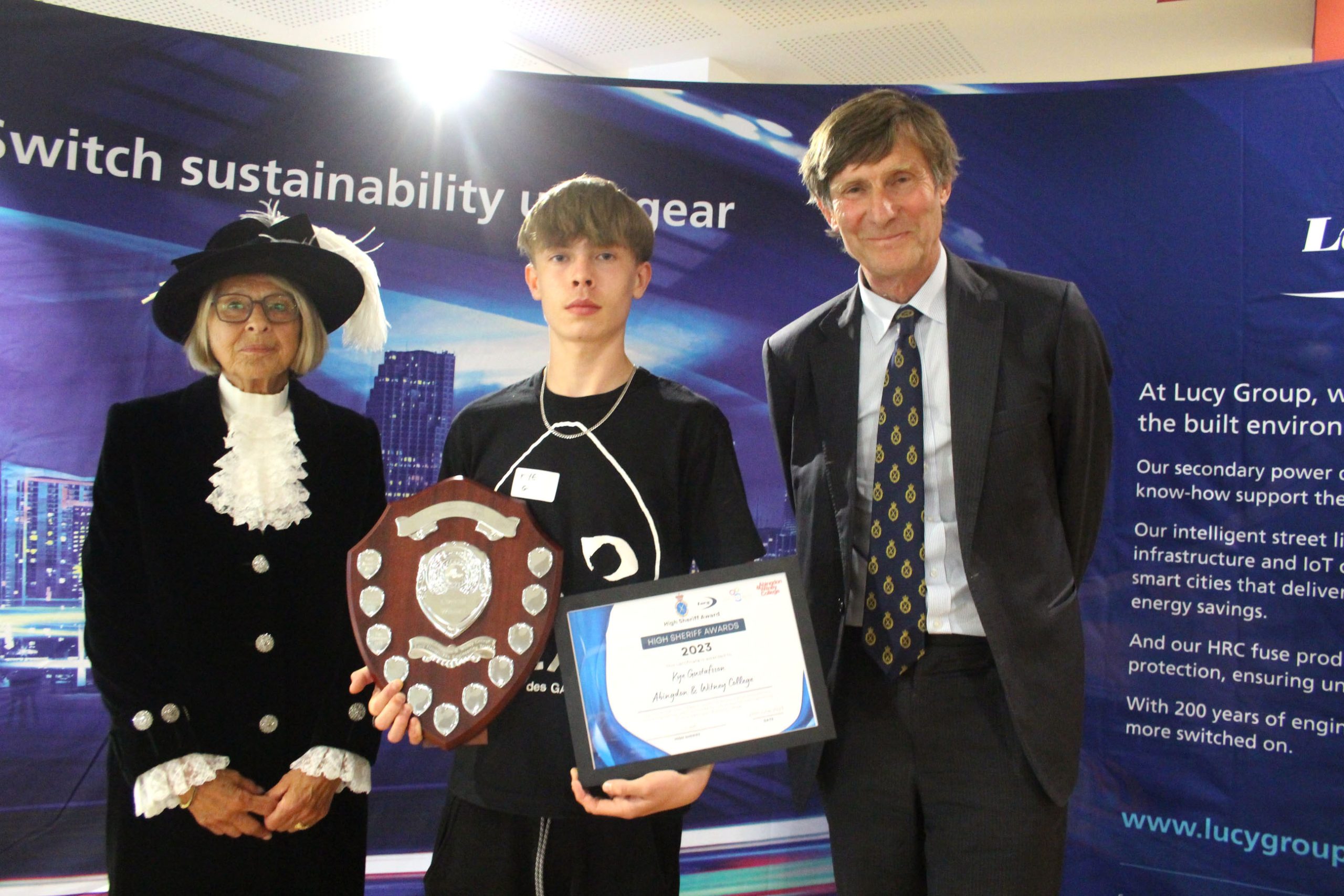 The judging panel comprised Richard Dick (Executive Chairman, Lucy Group), Sally Scott (High Sheriff of Oxfordshire), Andy Linfoot (Engineering Director, Lucy Electric) and Mark Vingoe (CEO, The Engineering Trust). Prizes included £400 for the winning student in each category and £1,000 for the students' respective school or college. There were also runner-up prizes in each category, a Team Award and an overall High Sheriff Award.
Richard Dick, judge and founder of the Oxfordshire High Sheriff Young Engineer Awards, said: "The calibre of entries this year was excellent, so I applaud everyone who was nominated. The next generation of students who choose STEM careers will be instrumental in finding the scientific and engineering solutions to some of the world's biggest challenges.  Seeing how these promising young engineers think – and turn concepts into reality – gives me every reason to believe that we will be in good hands."
Fellow judge Mark Vingoe added: "The awards showcased some truly inspiring innovations. Any companies looking for fresh engineering talent in the next few years would be lucky to have these students on board. I would also like to commend the teachers who nurture their students' interest in STEM subjects and guide them into further education or apprenticeships."
Please click here to see the winners of the High Sheriff Young Engineer Awards 2023